Experience The Best Fishing Adventure With Nushagak Guides!
Experience The Best Fishing Adventure With Nushagak Guides!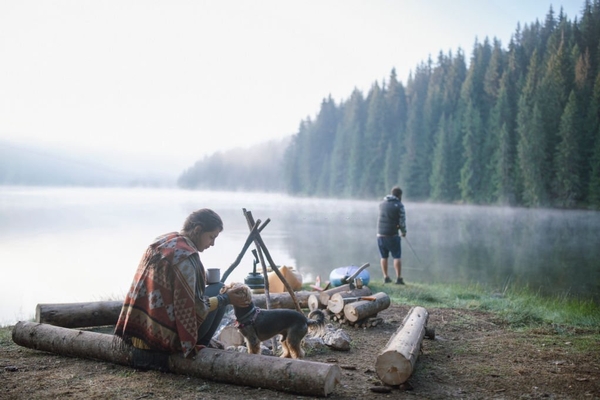 Capturing a big fish can be a big task. Sometimes we all have experienced coming home with no fish!
Don't worry! Nushagak guides are here to help you out to make your fishing experience a memorable one!
Nushagak Guides by Brian Donovan offers "King Salmon Fishing on the Nushagak River"
The Nushagak River has the largest run of Wild King Salmon in Alaska.
Nushagak Guides private salmon camp will make sure that you take a big fish home with you whenever you visit us for fishing!
Best Time To Visit US For Fishing: Our private salmon camp on the Nushagak River is only open for a few weeks in June and July. This ensures that you are fishing for kings during prime fishing time. One of only a few private lodges on the Nushagak River.
Our Success Rate: We have experienced a great success rate. Our past guests have caught in excess of 50 kings in a day.
Fishes You Can Catch With Us: There are various fishes at Nushagak River like Chum Salmon, Pink Salmon, Northern Pike, Rainbow Trout, and Artic Grayling.
Enjoy the best fishing experience with us at Nushagak River. There are plenty of opportunities at our private fishing lodge for wildlife viewing and relaxing in the Alaskan wilderness. There is a healthy Alaskan-Yukon Moose population all along the banks of the Nushagak.
Here is our Private Lodge Fishing Package:
• COST- $4,000.00
• PRICE IS PER PERSON
• ENJOY 5 DAYS OF FISHING
• BUSH FLIGHT IS INCLUDED IN THIS PACKAGE
NOTE: These prices do not include tags or airfare to Dillingham.
Plan a memorable family trip with us at Alaskan Fishing Lodge. It is a perfect destination for family adventures or other group trips. Visit our website to book your slot for the best Alaska Salmon Fishing Trip.
Posted in: Nushagak Guides News