King Salmon Fishing on the Nushagak River
King Salmon Fishing on the Nushagak River
The Nushagak River has the largest run of wild King Salmon in Alaska.
Our private salmon camp on the Nushagak River is only open for a few weeks in June and July. This ensures that you are fishing for kings during prime fishing time. One of only a few private lodges on the Nushagak River, you will be about 3 miles from other fishermen.
Past guests have caught in excess of 50 kings a day.
Average kings range from 10-55 lbs.
Other fish that call the Nushagak River home are Chum Salmon, Pink Salmon, Northern Pike, Rainbow Trout and Artic Grayling.
There are plenty of opportunities at our private fishing lodge for wildlife viewing and relaxing in the Alaskan wilderness. There is a healthy Alaskan-Yukon Moose population all along the banks of the Nushagak.
Our Alaskan fishing lodge is a perfect destination for family adventures or other group trips. Contact us for group and corporate rates.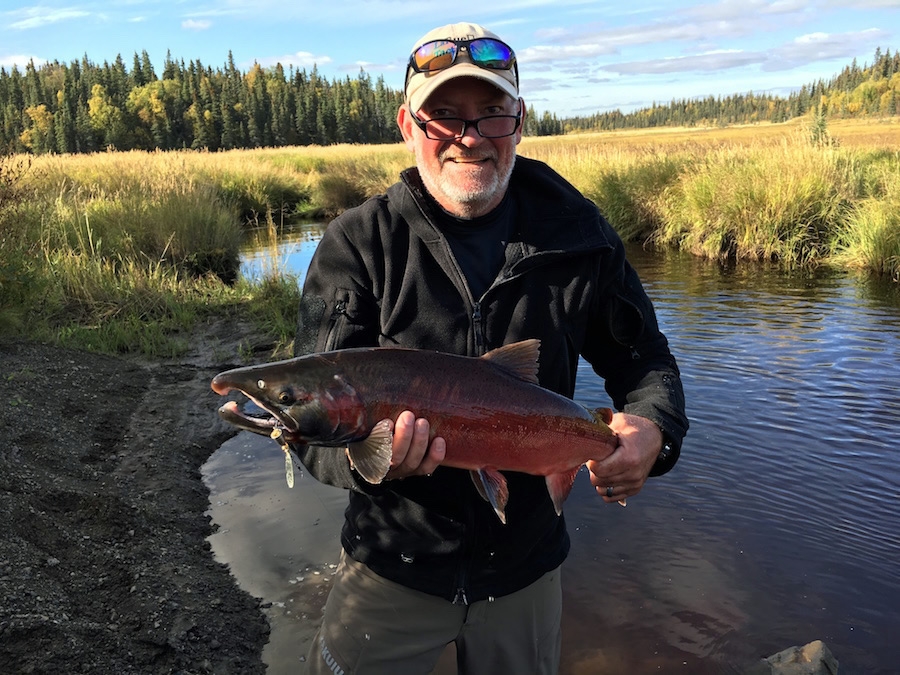 Private Lodge Fishing: $1,900
Unguided
Price is per Person
5 Days of Fishing
These prices do not include tags or airfare to Dillingham.
Bush flight is included
Alaska Salmon Fishing Gallery