Alaska Spring Brown Bear Hunts
Alaska Spring Brown Bear Hunts
Our spring Alaskan brown bear hunting season starts on April 1st and ends May 25th. This makes for favorable weather conditions (20-30 degrees).
We operate spring brown bear hunts out of our cozy remote cabin on Lake Aleknagik in Wood-Tikchik State Park in southwestern Alaska. Home cooked meals, hot water, and a family atmosphere out in the real Alaska bush.
Spring weather conditions can vary in Southwest Alaska and hunting methods can vary. If there is enough snow, we prefer to hunt with snowmobiles. If not, we use other means such as boats and fly in spike camps to ensure the best chance for success.
This is a great hunt for a chance at a huge Alaskan brown bear. Prime times fill up fast.
For a less physically demanding hunt, please see our Fall Brown Bear Hunt.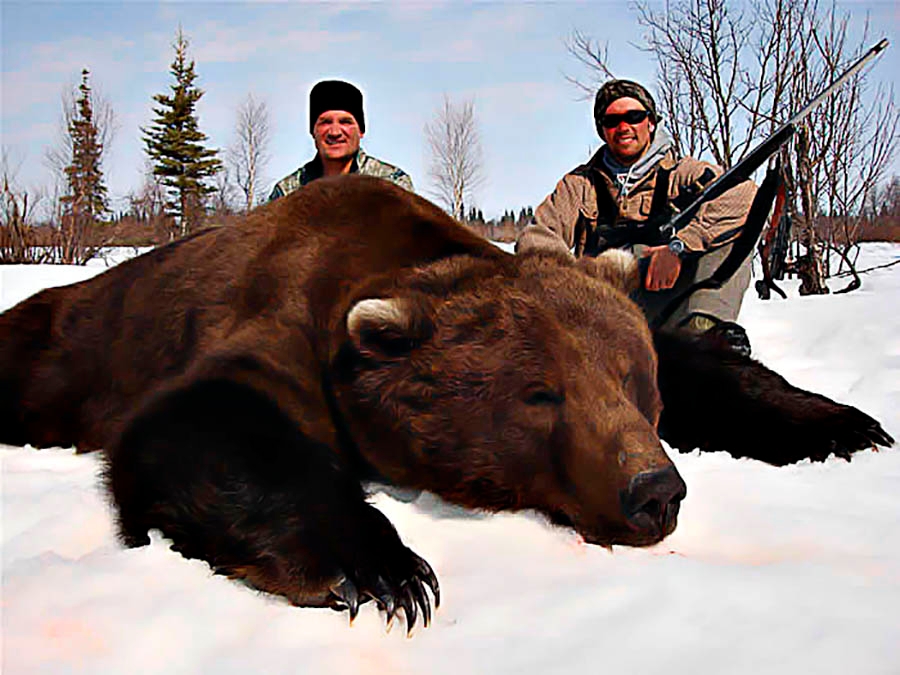 Spring Brown Bear: $27,000
Apr 1st - May 25th
These prices do not include tags or airfare to Dillingham.
Bush flight is included.
Alaska Spring Bear Hunting Gallery