Experience the Real Adventure of Your Hunting Trip
Experience the Real Adventure of Your Hunting Trip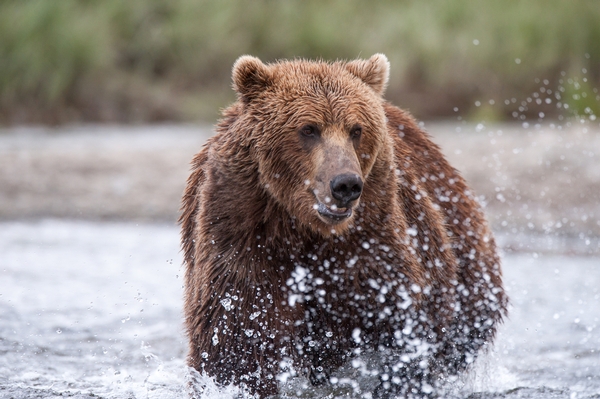 Welcome to Nushagak Guides, a remote, breath-taking destination in Alaska. Bush plane is the only way to reach our camp. After arriving here, you will feel one of the most serene, captivating experiences of your life!
We offer cozy tent camping with cots with delicious meals and other amenities. Our hardworking, friendly, trained guides and staff will ensure your safety and coziness to ensure a successful hunt. You can trust us as we will work hard to make sure those moose and brown bear tags are filled!
Remote yet Comfortable
At Nushagak Guides, our brown bear hunting guides in Alaska specialize in offering some of the best brown bear hunting not only in Alaska but in the world to big game hunters. We also hunt moose each fall, while our brown bear hunt conducts during the spring and fall days.
The areas where we hunt both brown bears and moose near lakes and the Nushagak River, Alaska, are not easy to handle. Although this region of Alaska appears flat, it is influenced by tides, which means that water, marshes, mud, and boundless small streams can make hunting very challenging.
Overlooking King Salmon and the beautiful Nushagak River, you'll see Alaska's most stunning sunrises, complete with a distant, active volcano. Head west, across the captivatingly beautiful tundra, as you plunge into the Nushagak, watch the sunrise out of your back door.
Our campsites are as remote as they are in Alaska, and we do our best to provide you with a comfortable experience. Both hunting and fishing camps are located in distant regions. You can count on us in the aspect of getting excellent food and enjoying a day of hunting and fishing.
Hunting Beast
Due to our location on the coast of southwest Alaska and the mountain range in which these giant brown bears go for hibernation in winter is not far away. The area where we conduct Alaska brown bear hunt is rich in water life, allowing these Alaskan brown bears to grow to enormous size as many bears congregate here to feed Salmon.
Our hunting land is also largely populated by large moose. Wolves occasionally pass by, but moose do not congregate here throughout the year to concentrate on feeding. As a result, the moose population continues to grow, and the size of the beast is getting bigger and bigger. Hunting is done from tented spike camps. The spotting game, then stocking for the shot, is ideal. Moose are often called during a rut.
Visit Nushagak Guides for big game hunts. Our experienced guides assist the hunter looking to access some of Alaska's best games.
Posted in: Nushagak Guides News