Reach Nushagak River Area for Hunting and Fishing in Alaska
Reach Nushagak River Area for Hunting and Fishing in Alaska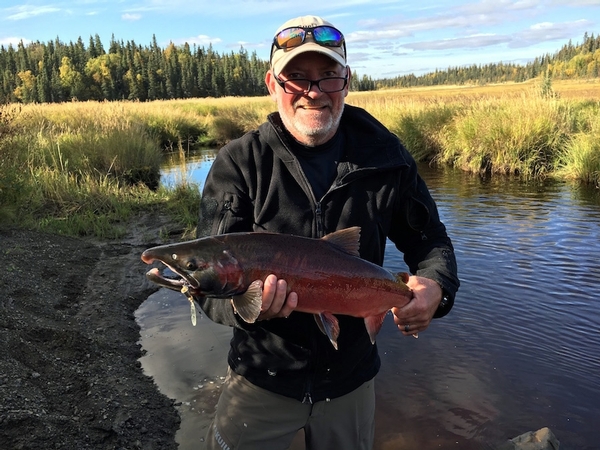 Our brown bear hunts and moose hunts are conducted in the major accommodation at Wood-Tikchik State Park, one of our special tent camps. Accommodation is located north of Dillingham near the Nushagak River. Several nice brown bears have been harvested from the Nushagak River area.
We do one-on-one Alaska moose and brown bear hunts at one of our several base camps sites. The lodge is our base of hunting operations, where every hunt begins and ends. Each of our base Camps has a large tent with necessary things and a few portable gears to give each hunter the best chance of success and make their hunting as entertaining as possible.
We do a 10day fall brown bear hunts from August 20 to September 30 and an 11-day Alaska-Yukon moose hunt. These hunts include a guide and hunters being taken from our lodge to one of our many spike campsites along the lakes and the Nushagak River.
The Nushagak River and lake areas has great habitation with many willows and marshy swamps. This makes travel difficult on foot, so hunters must be in good physical condition to navigate the site. After a successful Alaska moose hunt, a plan is put in place to figure out the most efficient process to bring all the meat, cape, and horn back to town.
Fishing on the Nushagak River
Reaching camps near the Nushagak offer you an excellent opportunity to fish King Salmon. Nushagak river has a large run of salmon. You can enjoy Nushagak River salmon fishing almost all day and overnight.
When you're ready for the best hunting and fishing trips to Alaska, Nushagak guides are always prepared to bring an enjoyable trip with adventurous hunting and a fantastic fishing experience in Alaska.
Our team of guides & pilots are very experienced, equipped with the best optics, and focused on the hunter's success. So, hunters need to show up with the best equipment and in the best possible physical fitness. Hunting a giant creature and fishing a salmon during hunting and fishing trips to Alaska can be very difficult without taking the help of our professional guides, who have high success rates.
Posted in: Nushagak Guides News